Norway State Secretary, Deputy Foreign Minister Kjetil Skogrand will arrive in Azerbaijan May 7 within his tour to the South Caucasus countries.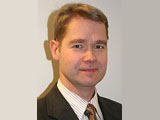 The Norwegian Embassy in Azerbaijan told APA the State Secretary would visit Azerbaijan first and leave for Georgia May 8. This visit will be followed by the visit to Armenia.
The objective of the State Secretary's visit to Azerbaijan is to develop Azerbaijan-Norway relations. Mr.Skogrand will have talks with Azerbaijani President Ilham Aliyev, Foreign Minister Elmar Mammadyarov, his deputies Araz Azimov and Khalaf Khalafov as well as heads of European Embassies in Baku and heads of OSCE and UN offices in Baku.