The Azerbaijani President Ilham Aliyev has accepted delegation of EU Troika.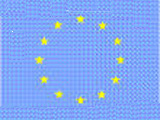 The Head of state emphasized importance of the Troika visit to the Caucasus region, it has a special importance for Azerbaijan in its development of relations with EU.
The delegation Head, Austrian Foreign Minister, Hans Winkler, noted that their visit to Baku has an aim of strengthen relations with Azerbaijan. He stressed, that EU considers relations with the South Caucasus as one its high priorities, Trend reports.