The Council of Europe on Human Rights plans to participate in an international conference "State and perspectives of development of cooperation in improvement of human rights protection," to be held in Baku May 5-7 2006.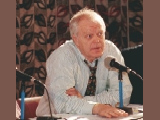 Organized at the initiative of the Azerbaijan and Russian Ombudsmen, the forum targets development of bilateral cooperation between the Ombudsman Institutes of the two countries, Trend reports.
Attending the event are MPs, representatives from different state administrations, employees of regional centers of the Azerbaijani Ombudsman's Institute, as well as Ombudsman from 20 regions of the Russian Federation.
Earlier Thomas Hammerberg said he intended to visit Baku May 6, 2006.