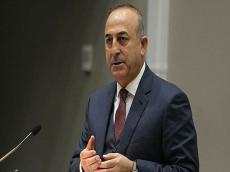 Azerbaijani rescuers were the last to leave the earthquake zone in Türkiye, Turkish Foreign Minister Mevlut Cavusoglu said.
He made the remarks during a press conference.
According to him, a total of 11,300 rescuers from 90 countries arrived in the earthquake zone.
"After the work was completed, they returned to their countries. Rescuers from Azerbaijan were the last to leave. Currently, 12 out of 32 field hospitals continue to operate in the earthquake zone," he said.
The European-Mediterranean Seismological Center reports that on January 6, a 7.4-magnitude earthquake hit central Turkiye. The epicenter of the earthquake was 26 kilometers off Gaziantep with a population of about 1.06 million. The earthquake's epicenter was located 7 km below the surface. According to Turkiye's Disaster and Emergency Management Authority, three more earthquakes with magnitudes of 6.4 to 6.6 shook the province of Gaziantep in southeastern Turkiye.