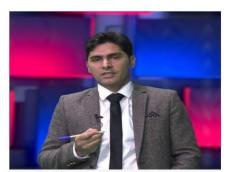 In his answer to the questions of media following the US-mediated Munich Security Conference Azerbaijani President Ilham Aliyev touched on the Iran government's approach to the recent terrorist attack on the country's embassy in Iran, stating that the attacker was sent by some of the branches of the Iranian establishment. Azerbaijan has numerously stated that the embassy attack was preplanned and urged Iran to take comprehensive steps in this regard.
In his comment to Azernews, South Azerbaijani political analyst Elyar Kamrani reiterated the president's remarks, concurring that the terror attack was carried out by Iran's government. He stressed that based on the circumstances surrounding the terrorist act, such as the complete lack of action from the police and the instant interview of the perpetrator by Iranian media, it is obvious that the Iranian regime has played its part in the attack. Kamrani expressed that it is clear that the terrorist attack was preplanned by the Iranian government and that some Iranian organizations have aided the act.
In the chaos unveiled due to recent developments between the two states, Azerbaijan loses all trust in the opposite side to carry out a transparent investigation into the crime. Hence, the question arises: what adequate steps can the Azerbaijani side take to punish the criminal?
Right from the start of the investigation, Azerbaijan announced that such atrocities will not be accepted and in doing so, evacuated the embassy staff, which was the first step in this direction. According to Kamrani, the next step here can be Azerbaijan appealing to world organizations, and human rights organizations all over the world to bring the perpetrators to justice. He emphasized the importance of the world community condemning the act against the Azerbaijani nation.
Talking about the future of Azerbaijani-Iranian relations, the expert underlined Iran's long-veiled anti-Azerbaijani policy, which included Iran's "direct role in the Armenian occupation of Karabakh".
He noted that in the current day, the anti-Azerbaijani policy is being openly implanted in Iran both by officials and by the general public. And thus, no matter the transparency of the Azerbaijani government and its wish to resolve issues, Iran does not have such intentions, he added.
The expert also pointed out Iran's anti-human policy and active indulgence in terrorism, as opposed to Azerbaijan's progress in its democratic policy and remoteness from terroristic activities.
"I can't speculate the normalization of the Iranian-Azerbaijani ties in the near future. Iran can't live in peace with its neighbours and is spreading hatred against Azerbaijanis," the expert commented.
Noting that in order for any progress to be made between the two countries Iran should be the one to take the first step, Kamrani stressed the hatred towards Azerbaijanis should be put an end to in Iran. However, the expert finalized that Iran is not moving in this direction, meaning that the normalization of ties can not be seen in this regard.