The European Union Special Envoy for the South Caucasus, Heikki Talvitie started his visit to Azerbaijan yesterday.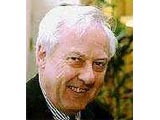 As APA reports, Heikki Talvitie met with Foreign Minister Elmar Mammadyarov. Resolution ways of Nagorno Karabakh conflict, co-operation with Azerbaijan in the framework of EU "New Neighborhood Policy" were discussed at the meeting. After the meeting, Heikki Talvitie told journalists that there were a number of relations with Azerbaijan on neighborhood policy.
The guest saying negotiations continue in this direction, he expressed optimism for this issue: "This issue was also priority at my meeting with Elmar Mammadyarov. Then, we discussed Nagorno Karabakh conflict and existing situation in the talks. If any agreement is reached in the negotiations, European Union is ready to do its utmost. This includes both maintenance of the peace and rehabilitation problem. But sides should come to an agreement through dialogue before that".