"America is sacrificing democracy for the sake of its economic and energy interests," an Azeri politician has said.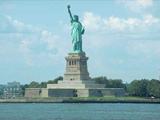 The U.S. "is even nipping in the bud" democracy in some countries that have tackled the road of democratic development, an executive from the opposition YeS (New Policy) bloc Eldaniz Guliyev told a roundtable, "The United States' double standard and the realities of Azerbaijan", on Thursday.
Touching on the U.S. stance on the country's November 6 legislative poll, Guliyev accused official Washington of "hypocrisy" and inaction. He said America's attitude toward Azerbaijan should be judged by the way Azerbaijani workers are treated by the US companies working in the country.
The politician also criticized US President George Bush for frequently using the "Islamic fundamentalism" and "Islamic terrorists" terms.
"The world's number one terrorist is actually not Bin Laden, but George Bush. Americans have realized this and often say it themselves."