Iran warned of a world oil crisis if sanctions are imposed over its nuclear program even as the United States and Europe struggled to get support for UN Security Council action.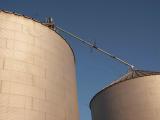 "In case of sanctions, other countries will suffer as well as Iran," Oil Minister Davoud Danesh-Jafari said, reports AFP according to the official news agency, IRNA.
"One of the consequences will be the unleashing of a crisis in the oil sector and particularly a price hike."
Iran, the number two oil exporter in OPEC with oil revenue last year of 42 billion dollars, risks being referred to the United Nations Security Council over what the West suspects is a covert nuclear weapons drive.
World oil prices this week hit a near-four-month high in New York, partly on fears of Iran sanctions.