"The Karabakh Liberation Organization (KLO) will hinder the Minsk Group co-chairmen from the visits to Azerbaijan," Akif Nagi, the chairman of the organization, told Trend.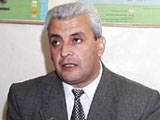 The visits of the co-chairmen to Azerbaijan are planed in mid-December. Nagi reported that the organization made a decision on hindering of the activity of the Minsk Group.
"The Minsk Group acts in favor of Armenia. The co-chairmen entering the group represent the states, which are not interested in the settlement of the Nagorno-Karabakh conflict. Therefore, we decided to suspend the activities of the Minsk Group," he added.
However, Nagi did not reveal what methods KLO will use to prevent the co-chairmen from visiting Azerbaijan.
Trend