Secretary of the CEC told APA news agency that the stipulate term of re-elections in 10 constituences is solely right of the President of Azerbaijan and therefore, it is not known exactly when the re-elections will be held.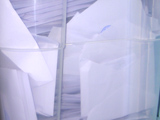 Secretary of the CEC Natig Mammadov said that there is no concrete time limitation in the legislation for the President to decide when to implement the re-election process. "The time limit for deciding on re-election is applied when the candidate who was elected as a deputy is about to leave or when he refuses from his mandate. In this case, the date of the re-election is fixed on the constituency within a month. 120 days have been allotted for nomination of candidacy, registration, election campaign," said Mammadov.
Mammadov stated that it is not known when the President will sign a decree on the re-elections.
APA