The Musavat party members Nasib Nasibli and Iltizam Akbarli did not sign the joint declaration of the oppositionists who won the elections rejecting their mandates.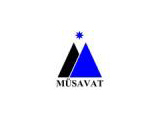 The deputy chairman of the Democratic Party of Azerbaijan Sardar Jalaloghlu said that Ali Karimli, Jamil Hasanli, Gulamhuseyn Alibayli, Arzu Samadbayli, Ikram Israfilov, Panah Huseyn and Lala Shovkat Hajiyeva signed the declaration.
S.Jalaloghlu explained the reason why the declaration was not signed by Nasibli and Akbarli saying that it due to technical problems and excluded existence of any divergence of opinion among oppositionists.
The member of Divan of the Musavat Party Nasib Nasibli who did not sign the declaration said that he does not intend to give any explanation. Though several days ago he said: "I will express my position on this issue after 3 days".
Iltizam Akbarli said that he had read about this declaration only in newspapers. Akbarli saying that because he lived in a region, he can not get in touch with the capital systematically, told APA that he is also uninformed about preparation of the declaration. "When this issue was discussed, I was not invited to the discussions. On the other hand, I am not a candidate of the "Azadliq" bloc. I do not know who included my name in that list," said Akbarli.
APA