Oppositionists hunger striking against election results in Bilasuvar decided to start marching towards Baku on November 27.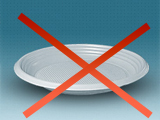 Secretary of Bilasuvar ConEC #66 Yadulla Musayev said that it is possible that many residents of the district will join the protesters on their way to Baku. The ConEC secretary stated that three out of 12 residents who went on hunger strike five days ago fainted last night and felt better only after a medical interference.
Musayev also added that they postponed their decision on going on full hunger-strike: "We were planning to start full hunger strike at noon today, however, the elderly of the region visited the strikers this morning and asked us not to take this step".
A letter sent by a striker to APA with a signature of head physician of the center hospital of Bilasuvar district Y.Sadigov reads that the head physician refused to provide medical assistance to the hunger strikers. He explained his decision by the "illegality" of the strike and considered impossible to provide the strikers with doctors. The head physician advised the strikers to apply to district doctor or ambulance service if they feel worse.
APA