"Institute of National Democracy trains democratic political organizations, supports and contributes to having free and fair election in 50 countries of the world, including Azerbaijan".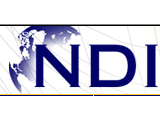 APA was informed from Institute of National Democracy office in Baku that, all the allegations contradicting these opinions are not true.
Refuting the statements that IND is preparing a revolution and training the oppositionists in this direction made by chairman of "Yeni fikir" Movement (New Opinion) Ruslan Bashirli, the administration of the organization is cooperating with the political parties which support only having free and fair elections.
Therefore, IND gives priority to democratic values, experience and institutions assists civil society and political leaders practically by using global network of voluntary experts.