The Azerbaijan Society of America™ was pleased to note the inclusion of a letter to the editor of The Washington Post newspaper which gave a clear picture of the progress Azerbaijan has made in its election process and in other important areas.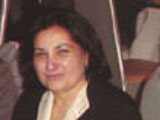 APA was informed about from The Azerbaijan Society of America (ASA) and presents it as it is.
Mr. Bob Lawrence's letter was printed in the Saturday, July 23, 2005 edition of The Washington Post, one of America's most important and influential daily newspapers. Mr. Lawrence's letter was in response to a July 4, 2005 op-ed piece by Jackson Diehl concerning Azerbaijan.
In an excerpt from his July 23 letter, Mr. Lawrence wrote:
"Despite opposition allegations of a lack of progress in revising or reforming the election process, the Organization for Security and Cooperation in Europe (OSCE) recently praised Mr. Aliyev's executive order on improving election practices as well as efforts to prepare for parliamentary elections in November. Reno L. Harnish III, U.S. ambassador to Azerbaijan, welcomed the executive order, and the European Union's special representative to the South Caucasus expressed his strong belief that Azerbaijan's leadership wants to hold free and fair elections. Furthermore, in a recent speech in that country, former secretary of state Madeleine Albright said that all the people there she'd met were 'committed to organizing free and fair elections in November'."
Mr. Lawrence closed his letter with this excerpt:
"Since becoming free of the Soviet Union in 1991, Azerbaijan has remained independent, which is remarkable considering that it has only 8 million people and is surrounded by Russia, Georgia, Iran and Armenia, all of which covet its oil and gas. In fact, an attack by Armenia killed nearly 1 million rural Azeris and created nearly 1 million refugees. Moreover, Azerbaijan is the only Muslim country in the region to practice religious tolerance and encourage its women to get university educations. Rather than simply accepting the allegations of the opposition, a more balanced review would show that Mr. Aliyev and the leaders of Azerbaijan deserve praise and encouragement for their progress so far and their goals for the future."
Tomris Azeri (photo), President of Azerbaijan Society of America™ said that the organization is very pleased that current events in Azerbaijan are being presented in a true fashion and that the Azerbaijan election process is progressing and reflecting the democratic values and beliefs of Azerbaijan.
"We are happy to see the progress of the country, its legislators, and its people and also to see that the true story of Azerbaijan is being told," said Ms. Azeri.