"The Russian citizens and deputies of State Duma functioning as observers in the elections in Nagorno Karabakh have come here by their own initiatives".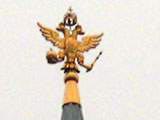 OSCE Minsk Group (MG) Russian co-chairman Yuri Merzlyakov told APA.
Merzlyakov considers that the participation of observers from the Minsk Group member countries in the false parliamentary elections by their own initiative don't change position of these countries to the Nagorno Karabakh conflict.
He stated that, Russia doesn't recognize the legitimacy of the elections held in the occupied territories of Azerbaijan." Russia does not recognize the independence of Nagorno Karabakh and regards that any kind of election here has no legal force".