The pardon decree of the President issued yesterday concerns 30 prisoners in the list of political prisoners of Council of Europe (CE).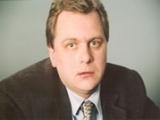 Correspondent of APA asked question "Do you think releasing of a group of persons considered to be political prisoners by the CE can cause making amendments to the text of the report to be discussed in PACE Session tomorrow PACE Monitoring Committee co-rapporteur Andres Herkel". Stating his awareness of the pardon, the co-rapporteur welcomed the President's decree. As concerns the possibility of making amendments to the report, he stressed that this could be possible by voting only.
However, A.Herkel considers that, the recent events make it possible to make amendments to the report. He told that he with his colleague Andreas Gross will meet representatives of Milli Majlis (parliament) to PACE who have come to the Session today.