Information about the agreement signed between Baku and Washington about the USA military bases' dislocation in Azerbaijan had serious repercussions in Armenia.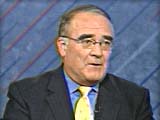 The Armenians analysts express their assurance that the "temporary mobile forces" to be placed in Azerbaijan will play role in solving the upper Garabagh conflict. "Some time ago the USA military experts discussed the possibilities of drawing into regulating the Nagorno Karabakh conflict of the mobile forces to be dislocated in Azerbaijan. One of the numerous scenarios about using the mobile forces only intends to draw the USA military forces into solving the Nagorno Karabakh conflict. This plan was prepared by the retired colonel of the USA military air forces Sam Gardiner".
This explanation was given by the military expert of the "Pan-Armenian" agency Artyom Erkanyan. According to his words, the colonel Sam Gardiner considers that Pentagon "can offer limited aid to resolve the conflicts" in Nagorno Karabakh. It is not clear what the American militant means when he says "limited aid".
However, the "Atlantic Monthly" military journal valued the offer of the Colonel Gardiner as the steps taken against the USA interests in its December issue". The Armenian analytic is guided by the viewpoint of this journal that dislocation of the USA military mobile forces in Azerbaijan will not affect solving the Nagorno Karabakh conflict directly.
/APA/