Azerbaijan has already been the member of "Interpol" international organization.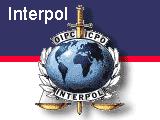 This country can use all the opportunities provided by "Interpol".
APA was informed by chair of "Interpol" bioterrorism program John Ebbort. Stating his satisfaction of Azerbaijan's relation with the "Interpol", J.Ebbort said of the terrorism to exist in all countries.
"The countries as well as Azerbaijan should inform the "Interpol" about the danger on time when such events happen. I hope, the danger of terrorism can be minimized by cooperating in this sphere."
J.Ebort said of Azerbaijan to be one of the countries using 24 systems of Interpol. Our country also makes use the information base of the Interpol.