The Association for Assistance Development of Civil Society in Azerbaijan jointly with the Regional Development Center and the Transparent ElectionsMonitoring Center a monitoring of distribution of ID cards among the citizens.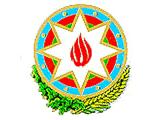 The Association told Trend the results of the monitoring have been summarized. It was clarified that almost 40% of citizens with election rights did not receive ID cards. The results of monitoring showed the situation was better in Baku and Sumgayit, as well as the Absheron peninsular. The situation in the regions is quite tense. The people still to receive ID cards comprise 70% in the regions. Such citizens in Davachi make up 62%, in Siyazan - 53%, Goychay - 65%, Shaki - 64%, Ismailli - 51%, Agjabadi - 68%. Not noting having the ID cards they are supposed to be deprived of voting rights during the forthcoming parliamentary elections.
Analysis by the organization showed that the local executive bodies were to be blamed for non-issue of ID cards to the citizens. Thus, the citizens of the rural regions might get deprived of their constitution rights on the eve of the elections and it might have negative impact on the results of elections. The organizations, which jointly conducted monitoring, appealed to relevant bodies with request to intensify a process of issue of ID cards.