An "NKR" citizen suspected of espionage in favor of Azerbaijan was arrested in Karabakh.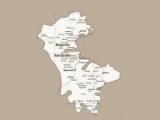 According to a report of the "NKR" National Security State Service, the suspect kept in secret touch with the Azeri special services.
The "NKR" Office of Prosecutor General has initiated a criminal case due to Article on Treason calling for 10-15 years of imprisonment, reported by Armenian mass media.