Two Armenian captives were given back to Armenia in the village Bala Jeferli of Gazakh region yesterday.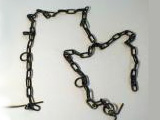 These are Armenian citizens, civilian Karapetli Karlos Petrokovich (born in 1960) and militant Zorab Kazakhovich Tumanyan (born in 1985).According to the information, both of them passed into Azerbaijan from the village Bala Jeferli of Gazakh region. As Z.Tumanyan suffered from physical tortures in the military unit he served he fled to Azerbaijan in the beginning of April this year.
Associates of Defense Ministries of Azerbaijan and Armenia participated in the process of releasing the captives .APA was informed of it from the press service of Defense Ministry.
/APA/