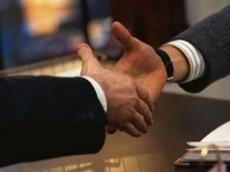 By  Trend
An international conference titled "The Role of Modern Technologies in Election: Improving Standards, Public Confidence" ended in Astana Nov. 2, Azerbaijan's Central Election Commission (CEC) said in a message.
CEC Chairman Mazahir Panahov, who participated in the conference, met not only with his Kazakh counterpart, but also with heads of electoral structures and other officials to discuss prospects for developing cooperation in various fields related to election, as well as other issues of mutual interest.
A memorandum of understanding between the CECs of Azerbaijan and Kazakhstan was also signed Nov. 2 in Astana. The memorandum was signed by Chairman of Azerbaijan's CEC Mazahir Panahov and Chairman of Kazakhstan's CEC Berik Imashev.
The memorandum of understanding is aimed at intensifying relations between the highest electoral structures of Azerbaijan and Kazakhstan and further deepening mutually beneficial cooperation in the exchange of experience.