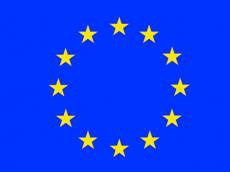 By  Trend
The director for international affairs in the European Commission's DG (Directorate-General) Agriculture said Iran and the European Union have started a new chapter of relations, adding that Europe is ready to provide financial services to Iran.
"Banking and credit facilities to expand friendly ties with Iran will be offered, but they are very complicated and we should work on it," John Clarke said in a recent meeting with the chairman of the Iranian Agriculture Ministry's Department for International Affairs, Houman Fathi, IRIB news agency reported.
"The EU is ready to provide Iran with financial services. To that end, we have made some changes to one of our banks' policies to facilitate the process of giving Iran loans. We want to make sure that we can give more loans," he added.
The two sides' relations have entered a new chapter, the EU official stressed, adding, "We are seeking to promote our relations with Tehran in the sectors of food, agriculture and trade."
Iranian Agriculture Minister Mahmoud Hojjati and Phil Hogan, the European Union's agriculture commissioner, held a meeting in Tehran in November 2017, during which both sides highlighted the importance of facilitating business-to-business contacts between the EU and Iranian agri-food companies and farm groups, with a view to develop communication channels and partnerships.
Also, a memorandum of understating (MoU) was signed between the French maize seed federation FNPSMS and Iran's Agricultural Cooperative Trading Company (Betka) at the time, whereby the two agreed to cooperate to improve the quantity and quality of maize, Sorghum and the EU version of hybrid plants as genetic models in Iran.