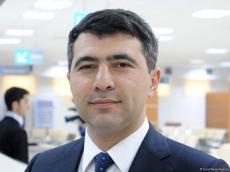 Trend:
Inam Karimov has been appointed Azerbaijan's minister of agriculture.
He replaced Heydar Asadov on this post.
Azerbaijan's President Ilham Aliyev signed an order on April 21 on the new composition of the Cabinet of Ministers.
Inam Karimov previously headed the State Agency for Public Service and Social Innovations under the President of Azerbaijan.