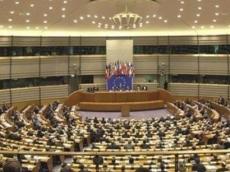 By Azernews
By Rashid Shirinov
Armenia has again resorted to provocation at the international arena, but Azerbaijan has rightly prevented this attempt. This happened at the regular session of the Euronest PA in Kiev.
Azerbaijani MPs Malahat Ibrahimgizi, Rovshan Rzayev, Agalar Valiyev, Rauf Aliyev, Faraj Guliyev and head of the Azerbaijani delegation to the Euronest Parliamentary Assembly (PA), chairman of Azerbaijan's Parliamentary Committee on Youth and Sports Fuad Muradov were participating in the regular session, a source in the Azerbaijani Parliament told Trend on November 7. The session included meetings of the Euronest PA committees on political issues, economic integration, energy security and social issues.
The meeting of the committee on social issues was attended by the co-chair of the committee Ibrahimgizi and its member Guliyev. Ibrahimgizi spoke about the international conference titled "Involving Parliaments of the Eastern Partnership Member States in promoting gender equality and women's health within the framework of the Sustainable Development Goals," held in Baku on September 22. Other participants shared their positive impressions of the conference.
However, a woman MP from Armenia who participated in the conference in Baku began to assert that the conference was turned into an "anti-Armenia propaganda." In response, Ibrahimgizi spoke about the suffering of the Azerbaijanis expelled from Armenia, in particular women who became refugees, and noted that everyone was pleased with the conference and this was stressed by each participant. Moreover, all delegations, including the Armenian one, freely expressed their opinion at this conference.
Statistics show that 50 percent of the Azerbaijani refugees and IDPs due to the Armenian-Azerbaijani Nagorno-Karabakh war are women, while five percent are children.
Then, Guliyev spoke about the plight of Azerbaijani women in captivity in connection with Armenia's occupation policy and the forced involvement of the captured Azerbaijani women in the work at Zod gold ore deposit.
Armenia broke out a lengthy war against Azerbaijan by laying territorial claims on the country. Since a war in the early 1990s, Armenian armed forces have occupied 20 percent of Azerbaijan's territory, including Nagorno-Karabakh and seven surrounding regions. More than 20,000 Azerbaijanis were killed and over 1 million were displaced as a result of the large-scale hostilities.
To this day, Armenia has not implemented four UN Security Council resolutions on withdrawal of its armed forces from the Nagorno-Karabakh and surrounding districts.
The latest data provided by Azerbaijan's State Commission on Prisoners of War, Hostages and Missing Persons shows that a total of 3,868 people went missing during the Nagorno-Karabakh war. As many as 872 of those people were captured or became hostages of Armenian soldiers during intense combat action, and are currently kept in caption by them. They are 591 military personnel and 291 civilians. The civilians include 29 children, 98 women and 111 elderly people.