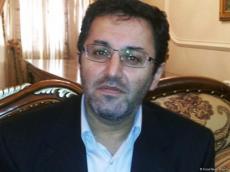 By Azernews
Baku will host a trilateral meeting of foreign ministers of Azerbaijan, Iran and Turkey.
Iranian Ambassador to Baku Javad Jahangirzadeh announced about this while talking to Trend.
Jahangirzadeh added that holding such trilateral meetings is very important in terms of international and regional cooperation.
The envoy did not specify the exact date of the meeting.
The trilateral meetings of foreign ministers provide an opportunity to exchange views on regional issues.
The first trilateral meeting of the three countries was held in Urumiyah, Iran, in 2011, followed by meetings in Nakhchevan, Azerbaijan in 2012, and Van, eastern Turkey in 2014, and Tehran in 2016.
In Van, the foreign ministers of Iran, Azerbaijan and Turkey adopted The Trilateral Sectoral Cooperation Action Plan for 2014-2016.
The mechanism to set up the foreign ministerial meeting among Iran, Azerbaijan and Turkey pursues objectives including exchanging views on trilateral and regional issues on the basis of understanding and ways to strengthen stability and security.  Another significant point here is the existence of common interests among Iran, Turkey and Azerbaijan.
Azerbaijan is the main initiator of the creation of trilateral cooperation formats with its partners. Today, Azerbaijan-Georgia-Turkey, Azerbaijan-Turkey-Iran, Azerbaijan-Turkey-Turkmenistan and Azerbaijan-Russia-Iran formats of trilateral cooperation exists in the region.