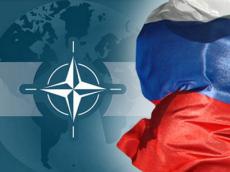 By  Trend
Russian Armed Forces General Staff Valery Gerasimov and Petr Pavel, chairman of North Atlantic Treaty Organization (NATO) agreed to continue contact during a meeting in Baku, the capital of Azerbaijan on September 7.
The two generals exchanged views on the international security situation in Europe and the Middle East during the meeting and both agreed to continue talking.
"This face to face meeting demonstrates a clear mutual interest to maintain the military communication, in line with NATO's policy of transparency and ongoing dialogue at the political level with senior Russian leadership," the press service of NATO told Trend via email.
During the meeting, Pavel and Gerasimov agreed to continue using the military lines of communication in the future, according to the message.
The meeting is believed to be "a follow-on" from the phone call between Gerasimov and Pavel on March 3, 2017.
In February 2017, Baku hosted another high-ranking meeting between the Chiefs of General Staff of the US Armed Forces and Russia.
In 2014, NATO decided to suspend practical cooperation with Russia, while maintaining a political dialogue at the level of ambassadors and above. Russia has repeatedly stated that it was not Moscow that suspended agreements with NATO and that's why the alliance should take steps to reanimate the interaction.