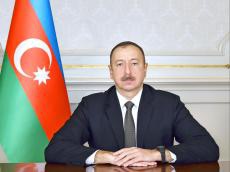 Participants of the 5th International Multiculturalism Summer School, that wrapped up in Baku, have adopted an address to President of the Republic of Azerbaijan Ilham Aliyev, Azertac reported.
"We, participants of the 5th International Multiculturalism Summer School in Azerbaijan from various countries of the world gathered together on 22-30 July 2017.
In accordance with your Decrees, 2016 was declared as the Year of Multiculturalism and 2017 as the Year of Islamic Solidarity in Azerbaijan. It clearly demonstrates one more time that there is no place for discrimination among peoples having different racial, ethnic, religious and cultural backgrounds in Azerbaijan."
The address further reads"The events we participated and various places we visited together with the participants of the International Multiculturalism Summer School were proof of what we heard about Azerbaijan as a place of multiculturalism and tolerance."
"We, nationals from 27 countries joined this school in order to share our opinions and impressions on the Azerbaijani model of multiculturalism, the atmosphere of tolerance in this country, and the successful state policy applied in this direction."
"We would like to inform you that we are leaving Azerbaijan inspired and determined to continue our activity in the field of spreading the true information about Azerbaijan, its rich history and culture," they added.