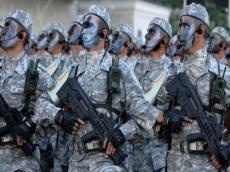 By Azernews
By Rashid Shirinov
The capital assets of the Azerbaijani Armed Forces Relief Fund exceeded 84 million manats ($50 million) as of August 1, 2017.
 Azerbaijan's Defense Ministry reported that the Fund's dollar account has accumulated over $212,873, the euro account reached 8,036 euros, while the ruble account made up 5,000 rubles.
The Armed Forces Relief Fund, established in 2002, targets to ensure development of the Armed Forces in accordance with the contemporary requirements, strengthening the material and technical base and financing the necessary social measures.
The Armed Forces Relief Fund is formed on the basis of voluntary donations of individuals and legal entities and at the expense of the other donations not prohibited by the national legislation.
Today, Azerbaijani Army is one of the most powerful, highly disciplined armies in the world and the leading in the region, which is equipped with modern military machinery. Azerbaijan leaves behind many CIS and regional countries to take its place among the first 60 strongest militaries of the world, according to the U.S.-based Global Firepower survey center.
Azerbaijan provides the national Army with sufficient military budget every year. Defense spending of Azerbaijan determined in the state budget for 2017 made up 2.64 billion manats ($1.5 billion), which exceeds the spending for 2016.