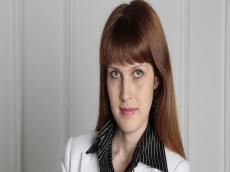 By Azernews
By Rashid Shirinov
The tensions on the contact line between the Armenian and Azerbaijani troops have increased markedly in recent months. Azerbaijan's positions come under fire from Armenian military units in almost entire frontline; however, these provocations receive strong rebuff from the Azerbaijani side.
Constant calls of the OSCE Minsk Group, which acts as the only mediator in resolution of the Armenian-Azerbaijani Nagorno-Karabakh conflict, have no effect on the Armenian authorities. This is proved by the fact that the Armenian provocations do not cease even though the Minsk Group co-chairs are currently on a visit to the region.
Meanwhile, Russian Foreign Ministry spokeswoman Maria Zakharova noted that Moscow does not exclude the discussion of the Nagorno-Karabakh conflict during the meeting of Russian and French Foreign Ministers Sergey Lavrov and Jean-Yves Le Drian on June 20 in Moscow.
Furthermore French President Emmanuel Macron has recently noted the necessity of settlement of the Nagorno-Karabakh conflict. He said France will remain committed to its obligations on finding a negotiated, fair, and lasting solution to the problem.
Russian political analyst Daria Grevtsova has told Day.az that there are several reasons implying intensification of the negotiation process in the near future.
"First, the new French president will try to find common grounds on different topics with the Russian leadership. All sides have a similar position on the Nagorno-Karabakh conflict – necessity of a compromise and prevention of the war," the expert said. "Therefore, it would be beneficial to develop joint proposals that would be a breakthrough in the negotiation process."
Secondly, according to Grevtsova, the escalation on the frontline in April last year showed that the conflict is not frozen. "The conflict needs to be addressed as soon as possible to avoid repetition of military actions and casualties," the expert said.
 "The meeting [between the French and Russian FMs] may be a step towards a breakthrough in the Nagorno-Karabakh conflict," she said, but noted that it is too early to claim that.
Azerbaijan and Armenia fought a lengthy war that ended with signing of a fragile ceasefire in 1994. Since the war, Armenian armed forces have occupied 20 percent of Azerbaijan's territory, including Nagorno-Karabakh and seven surrounding regions. More than 20,000 Azerbaijanis were killed and over 1 million were displaced as a result of the large-scale hostilities.
While the OSCE Minsk Group acted as the only mediator in resolution of the conflict, the occupation of the territory of the sovereign state with its internationally recognized boundaries has been left out of due attention of the international community for years.
Armenia ignores four UN Security Council resolutions on immediate withdrawal from the occupied territory of Azerbaijan, thus keeping tension high in the region.