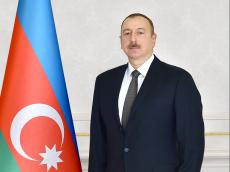 By  Azertac 
Azerbaijani President Ilham Aliyev signed an Order pardoning a group of prisoners on March 16.
The Order says the decision to pardon the convicts was taken after considering appeals of several convicts, their family members, the Commissioner for Human Rights, human rights organizations to the head of state, as well as the personality of convicts, their health state, family conditions, and their behavior during the conviction, Azertac reported.
Under the Order, 412 convicts are released from the unserved part of their prison sentence. Moreover, four people were freed from the remainder of the conditional sentence, one person was freed from the remainder of the correctional labor and three people were freed from the penalty in the form of a fine.
Under the presidential order, two persons, who were jailed for life, have had their prison terms reduced to 25 and 15 years.