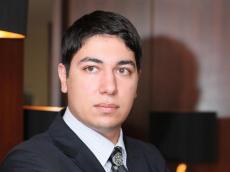 By Azernews
By Rashid Shirinov
Double standard on the aggressor is symptomatic of the international community's view. The long-lasting Nagorno-Karabakh conflict and non-punishment of the occupant Armenia can be a typical example of the double standard prevailing in the policy of world powers, including the United States.
Independent analyst Kamal Makili-Aliyev, in his article for the analytical platform Modern Diplomacy, pointed to the fact that the U.S. is not applying the same rules and actions to all the states in the world equally when it comes to the international law.
"The stark example is the occupation of Nagorno-Karabakh and seven adjacent regions of Azerbaijan by neighboring Armenia," said Makili-Aliyev, who is also a scholar specializing in international relations, armed conflicts, security and defense.
The conflict between the two countries began in 1988 when Armenia made territorial claims against Azerbaijan. As a result of the ensuing war, in 1992 Armenian armed forces occupied 20 percent of Azerbaijan, including the Nagorno-Karabakh region and seven surrounding districts. More than 20,000 Azerbaijanis were killed and over 1 million were displaced as a result of the large-scale hostilities. The 1994 ceasefire agreement was followed by peace negotiations that have been unsuccessful so far.
This occupation has been reflected in the multiple international legal documents and even in the decision of international judicial body that works specifically with international law. However, the U.S. has not recognized Armenia as an aggressor state and has not imposed any sanctions on the aggressor despite the fact that this situation has been protracted since the early 1990s, the article reads.
"On the other hand, the U.S. has imposed sanctions against Russia with practically no international legal documents or decisions of international organizations to support them," the article said.
Makili-Aliyev believes that if the U.S. can impose sanctions on Russia, which is a nuclear power and a permanent member of the UN Security Council, it is obvious that it can do so in regards to Armenia.
"Then, that brings us to the conclusion that the point of sanctions of the U.S. was not to uphold the international law and its principles, but to take steps on international arena that would show discontent with its adversary," the expert claims.