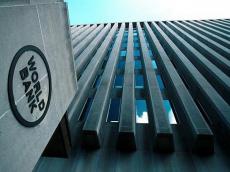 By Azernews
By Nigar Abbasova
The World Bank (WB), one of the most prestigious international financial institutions, continues to render its assistance for provision of better livelihoods, improvement of living conditions and increasing the economic self-reliance of targeted internally displaced persons (IDP) in Azerbaijan.
The institution plans to improve living conditions of some 371,000 IDP's and refugees in Azerbaijan till 2020. The bank plans to issue loans worth some $15 million till 2020.
As of October 15, 2016 WB assisted some 239,997 IDPs and refugees within its IDP Living Standards and Livelihoods Project. Access to electricity, drinking water, sanitation, and social infrastructure have been improved for communities benefitting from the 307 completed micro-projects, as well as for the inhabitants of the 103 collective centers that have been renovated under the project.
Economic self-reliance of almost 1,650 youth improved, while they received vocational training and equipment. Some 6,134 persons found jobs, while the objective of the project is to reach the level of 9,600 people.  
The current project is the third in a raw realized by the Bank for the improvement of living standards of IDPs. The project was approved by the WB Board of Directors in October 2011.
The total worth of the project is $78.53 million, with some $28.53 million being allocated by the government. In mid-2016, the Bank issued an additional loan worth 66.7.
Since 2001, WB issued some $153.2 million to improve living conditions and raise income of more than 500,000 IDPs in Azerbaijan.
Azerbaijan spent 6.1 billion manats ($3.47 billion) over the past 23 years for the solution of problems of refugees and IDPs. With a population of over 9.6 million, Azerbaijan is among the countries carrying the highest IDP caseload in the world in per capita terms.
Over the past 13 years, some 161,000 able-bodied IDPs were provided with permanent job in budget organizations and in other areas, while 200,000 people were provided with temporary jobs.
Armenia broke out a lengthy war against Azerbaijan laying territorial claims on its South Caucasus neighbor. Since a war in the early 1990s, Armenian armed forces have occupied 20 percent of Azerbaijan's territory, including Nagorno-Karabakh and seven surrounding regions.
Due to the ethnic cleansing policy carried out by Armenia and the Armenian occupation of Nagorno-Karabakh and seven surrounding regions of Azerbaijan, the number of refugees and internally displaced persons hit more than 1.2 million.