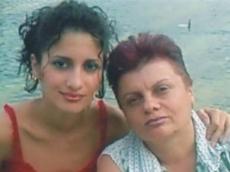 By Azernews
By Rashid Shirinov
A new wave of cruel pogrom on civic activists is expected in Armenia, as the Sargsyan regime is committed to its policy of silencing everyone, who opposes the regime.
Recently Armenian civic activist, who is being chased by the government, has appealed to Azerbaijan in hope to restore her rights violated by the Armenian authorities.
"My family and I want to return to Azerbaijan and to escape from the bandit government of Armenia," Tamella Arzumanyan wrote in her appeal, which was published on her page on Facebook.
Arzumanyan wrote that she and the members of her family, particularly husband and daughter, became the victims of a total persecution by the Armenian authorities, as she supported the initiative of creating the Armenia-Azerbaijan Peace Platform in Baku.
Arzumanyan published her appeal on December 27, 2016. Soon after this publication, she and her husband were summoned to the National Security Service of Armenia (NSS) and subjected to moral and physical pressure.
The NSS bodies demanded from the desperate women to remove her appeal from the Facebook page. This approach is peculiar for the Armenian authorities – instead of helping its citizen, who faced injustice, to force the person to abandon her public complaints and appeals.
Recently, Armenian human rights activists, who attended the Armenian-Azerbaijani peacekeeping platform in Baku in November 2016, also became victims of such approach and even threatened with death in Armenia. All this shows the hostility of the Armenian government and its unwillingness to make peace with Azerbaijan.
The Sargsyan regime does not wonder why its citizens, as well as the representatives of the Armenian community of Nagorno-Karabakh, look for help not from their government but from Azerbaijan.