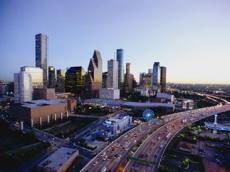 The Turkish Cultural Center based in Houston (Texas) on Dec. 15 will host the exhibition themed "Solidarity" devoted to the Day of Solidarity of World Azerbaijanis.
The exhibition will showcase artworks of the Azerbaijani artist Parvina Aliyeva, who lives in Houston. Children's event will continue to play "TURP group" in the performance of Azerbaijani children of this city. The Azerbaijan School for Children founded by the Azerbaijani-American Cultural Alliance will organize a performance titled "Turnip's Group".
Azerbaijani American Cultural Alliance (AACA) is a non-profit, educational, charitable, social and cultural organization founded by Azerbaijani-Americans in Houston in 2009.
Next to being a home to Azerbaijani-Americans, AACA addresses their social and cultural needs and helps them integrate into this multicultural society better. The mission of AACA is to introduce Azerbaijani culture into American society and cultivate friendship and promote the understanding of diverse cultures through its unique services to the community, through dialog and corporation.
Azerbaijani American Cultural Alliance contributes in colorful life of society by organizing, sponsoring and hosting cultural and social events such as Cultural nights, Novruz picnics, traditional dinners, International Women's day, soccer games, where we enjoy and strengthen friendship ties with neighbors and local communities and form a culture of "living together".
In addition, AACA hosts artistic exhibitions throughout the year.
/
AzerTAc
/