Azerbaijani musuc band Milk and Kisses will represent Azerbaijan at song contest of young performers "New Wave-2010".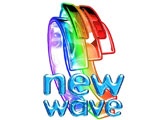 The contest will be held in Jurmala on July 27 to August 1.
Besides Azerbaijan, Belarus will be represented by "Litesound", Estonia – "Uku Suviste", Brazil – Gabriella and Ukraine – "Singing Pants".
In 2009, Ukrainian singer Jamal and Sondor Sandy from Indonesia won the first prize in "New Wave."
/Day.Az/