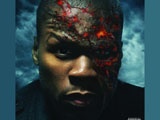 Worldwide known rapper 50 Cent is in Baku. The singer arrived in Azerbaijani capital by 17:00 local time. He arrived in Baku, accompanied by 19 men.
Rapper 50 Cent is going to perform in Baku on 11th of April, as part of his world tour, supporting his new album "Before I Self Destruct".
As part of the tour, in support of their new album "Before I Self Destruct" the whole G-Unit team (Lloyd Banks, Tony Yayo, Dj Who Kidd) will perform, along with 50 Cent.
Organizer of the project is Korsika Lounge, promoter - Sky Group Entertainment and mid agent company is Mamedia. Day.Az Media Compay provides media support to the project.
/Trend Life/