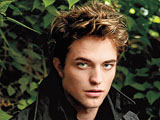 Robert Pattinson has reportedly been announced as the latest addition to Friday's Hope For Haiti telethon.
The 23-year-old Twilight star is believed to be acting as the show's presenter at the London leg of the appeal.
Other names involved in the fundraiser include Jay-Z, Bono, Taylor Swift, Jennifer Aniston and Alicia Keys, says E! Online.
Event organiser George Clooney will be the main host during the bi-coastal telethon, which has been set up to raise money for victims of last week's catastrophic earthquake in Haiti.
The telethon is due to broadcast across a host of US networks, including MTV, ABC and CNN. UK viewers can watch the programme on MTV UK.
/Digital Spy/