Sylvester Stallone has sought to prove that he fractured his neck while filming The Expendables by posting an X-ray image of his injury complete with metal plate and screws.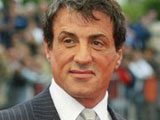 The actor sent the photographs and a letter to the StalloneZone website after some fans questioned his account of the on-screen fight.
Stallone said: "For the doubters and the haters, a picture is worth a thousand words. You walk the walk, you pay a price. But, as bad as it was at least we have it on film. Keep punchin'. Sly.
"P.S. To the haters, I don't need to invent pain, there's enough of it out there to go around. P.S.S. The reason I was never seen in a neck brace is because I stayed home for three weeks to heal."
He added: "P.S.S.S. Van Damme may mean a great deal to some of you, but what he's putting forth is not truthful."
/Digital Spy/