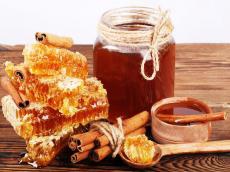 By Azernews
By Amina Nazarli
Honey is an excellent choice for those looking for a healthy and all-natural sweetener. It contains the right amount of antioxidants and nutrients to help keep your mind and body at its peak. But where can you find the best raw honey?
The Traditional Baku Honey Fair is the very place where one can taste and purchase the sweetest honey varieties.
Honey Fair, first held in 2009, is one of the largest fairs organized in the capital city, with hundreds of bee keepers offering their honey to guests of the event.
The month-long honey fair will run at the Amay Trade Center from October 10 to November 5 (address is Novel Avenue, 23).
The fair will bring together 324 honey producers from throughout the country, said Badraddin Hasratov, the Chairman of the Beekeepers' Association of Azerbaijan.
"Last year, only 256 beekeepers participated in the fair, but this year their number increased to 324. Currently, the quality of the honey is being analyzed, therefore it is difficult to name the exact volume of products that will be allowed to participate," he said.
Beekeepers from all regions of Azerbaijan convene at the Fair, where every barrel of honey is thoroughly examined by specialists.  
Hasratov noted that the quality checks are conducted with anonymity of the participants.
"During the quality check, complete anonymity is observed. Honey is assigned with special codes and numbers," he explained.
Hasratov added that buyers will also be able to check the quality of the purchased products.
"A special laboratory will be installed at the fair to check the quality of the purchased products. If buyers doubt the quality of the purchased honey, they will be able to check it in this laboratory," he said.
Widespread in the mountainous regions and adored for the nutritional and therapeutic qualities of honey, apiculture is a rapidly developing sector of the Azerbaijani economy. Domestically produced honey is renowned for its high quality and unique taste.
The country is home to one the most famous bee species in the world – the Mountain Grey Caucasian Bee – which can fly at 6 degrees below zero C and has the longest proboscis for sucking up nectar.
The government freed farmers engaged in apiculture from taxes until 2019, besides the land tax. Moreover, the government gives subsidies, preferential loans to the farmers to facilitate growth in the sector.