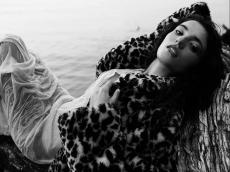 By Azernews
By Laman Ismayilova
Be ready to experience live music to be born on the stage!
YARAT Freestyle invites music lovers to enjoy acoustic performance by Dilara Kazimova and a group of musicians on March 16. Dilara will also introduce tracks from her latest album "Running".
Born in Baku, Dilara studied vocal arts at the Baku Academy of Music. From the early 2000s, she was a member of the rock band Unformal and later the lead singer for the duo Milk & Kisses. In 2010, the duo Milk & Kisses represented Azerbaijan at the annual New Wave music festival in Jurmala, Latvia.
Dilara Kazimova was a contestant of Holos Krayini 2016, the Ukrainian reality talent show (part of the international syndication The Voice). Kazimova has also starred in two Azerbaijani films Try Not to Breathe (alongside Fakhraddin Manafov) in 2006 and Purgatory (for which she recorded the soundtrack "Sonsuz yol" as part of the band Unformal) in 2007.
In 2014 Dilara represented Azerbaijan in the Eurovision Song Contest in Copenhagen with the song "Start a Fire" and ranked the 22nd.
Dilara's strong voice was accompanied by a talented trapeze dancer's performance. Both the singer and dancer were dressed in dark red, which gave the impression that Dilara's musical performance was being mirrored in an acrobatic way.
During the performance, the light on the stage flamed up and finally burned out towards the end of the song, covering the stage in a dark red with ice crystals reflected into the background.
The event starts at 19:00. Admission is free .