"The State Oil Company of Azerbaijan does not intend to become a shareholder in the Nabucoo gas pipeline construction", SOCAR president Rovnaq Abdullayev told reporters.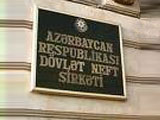 He said his company may face a number of problems if along with gas supplies it undertakes the shareholding functions.
He also noted that this and a number of other issues of Nabucсo project will be discussed at the meeting to be held in Austria in late June.
/Day.Az/