"16-storeyed buildings were built in Baku on the basis of permits for 12-storeyed ones. These facts are under investigation," chairman of State Agency for Construction Safety Jabrail Khanlarov said.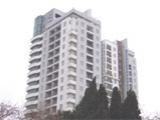 He said that construction works in the residential area is a problem, APA reports.
"Construction works are forbidden in the residential area. The laws and regulations should be observed. The construction will be shut down if they violate the norms. Space between the buildings is 20 meters."
He also stated that issuing permit for new construction has been suspended in Baku at present.