Black Sea International Ship-owners Association (BINSA) will hold an annual meeting in Baku on October 10.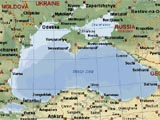 Azerbaijan's Caspian Shipping Company told APA that the meeting will be attended by Shipping Companies of Azerbaijan, Turkey, Bulgaria and Ukraine.
The meeting will focus on development of cooperation, transportation and other issues of mutual concern.