The managing director of the National Iranian Oil Company (NIOC) here on Saturday called on international oil companies, financial institutions and foreign direct investors to invest in Iran's oil and gas industries.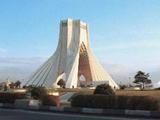 Addressing the first international economic seminar entitled 'Iran's Role in the International Cooperation Process', Gholam Hossein Nozari said Iran has taken added measures to boost its bilateral cooperation with oil industries of states and their agents including increased stability and security of supplies.
Oil and gas cooperation with other states is impossible without ensuring stability and security of energy supplies, he said, adding that his country welcomed the cooperation of oil and gas companies all over the world.
The active participation of international oil and gas companies in Iran will be a positive step toward achieving stability in the global energy market, the NIOC chief said.
Iran's special strategic position, both from the geographical and energy viewpoints, makes the country one of the most important in the world, he said adding that this position will continue to strengthen in the international arena.
The Islamic Republic of Iran is situated in two rich energy regions -- the Persian Gulf and the Caspian Sea -- he said, adding that this strategic location is most important asset.
Lack of access to markets as a result of the inability to access open waters and difficulty in establishing pipelines are major obstacles faced by Central Asian republics and Caspian littoral states in developing their oil and gas industries, he noted.
Oil experts believe that the Iran route for oil and gas from Central Asia to other parts of the globe is the most economical and feasible, he said, adding that Iran for this reason should be able to play a greater role in supplying energy to European and Asian countries.
/IRNA/