Azerbaijan is expected to shortly be a member of the International association of Insurance Supervisors, Finance Ministry's State Control over Insurance Officer, Namig Khalilov told.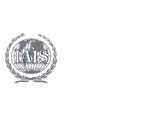 He said Azerbaijan has already applied the main standards of this association. A draft law has been worked out on conformation of insurance law to the standards of the association.
Established in 1994, the International Association of Insurance Supervisors represents insurance regulators and supervisors of some 180 countries, APA reports.