A senior Iranian oil ministry official said Wednesday evening in Yerevan that Iran-Armenia gas pipeline will become operational by year-end.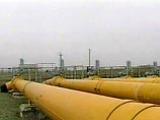 The announcement was made by Iran's Deputy Oil Minister for International Affairs Hadi Nejad-Hosseinian in a meeting with Armenian Energy Minister Armen Movsisyan.
Nejad-Hosseinian, heading a delegation of experts from oil, energy and foreign affairs ministries arrived in Yerevan yesterday.
According to an agreement reached between the two sides, the 160-km gas pipeline will transfer some 36 billion cubic meter of Iran's gas to Armenia in the next 20 years.
/IRNA/