German Development Bank (KfW) and the Government Azerbaijan has signed a credit agreement to finance a Sheki-Ganja water project.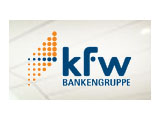 Deputy Prime Minister Abid Sharifov that this 3-year project will be commenced early next year.
KfW representative Natig Abdullayev said that the project costs 54.6mn euros and it will be funded by Swiss SECO (10mn euros), the Government of Azerbaijan (7.6 mn), KfW (37mn).
He also added that the project covers 100% of water and sewerage of the city of Sheki and 60% of water and sewerage of Ganja.
2 local authority members from Ganja and one from Sheki will take part in the work of Ganja and Sheki JS subsidiary companies, APA reports.