ITECA Caspian LTD will open the 12th Azerbaijan International Construction Exhibition "Bakubuild-2006" and 4th International Furniture and Woodworking, Interiors and Design Exhibition "BakuMebel 2006", October 11-14.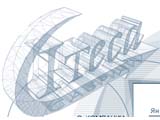 "Bakubuild-2006" will gather some 200 companies from 20 countries. The main sectors of the exhibition are sanitaryware, interiors, windows & doors heat, vent lighting saunas & swimming pools, buildtech, ceramic & stone, flooring and garden.
"BakuMebel 2006" expects more than 10,000 visitors from Azerbaijan, Turkey, Russia, Ukraine, Kazakhstan, Georgia, Iran and Europe. The main sectors of the exhibition are different types of furniture, blinds, tulle, wallpapers, phytoproducts, tapestry, mirrors, glassware, lacquers, paints and glues, upholstery fabrics etc.
/AzerTAg/