The Prosecutor's Office of Republic Department to Combat Corruption plans to complete the investigation of high ranking officials of the Barmek-Azerbaijan Electricity Distribution LLC soon.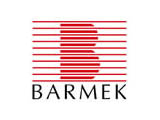 Investigation department chief Nazim Abbasov told the APA the damage inflicted by the arrested officials' embezzling state property is being calculated now.
"The investigation is under way, new facts can be revealed. There are enough facts proving that the arrested company officials have embezzled state property," the department chief said.
The Prosecutor's Office launched the investigation on Barmek company on March 3 this year.